Lot 20 (88 Kirkwood Road), Flaxmere Village
Floor Plan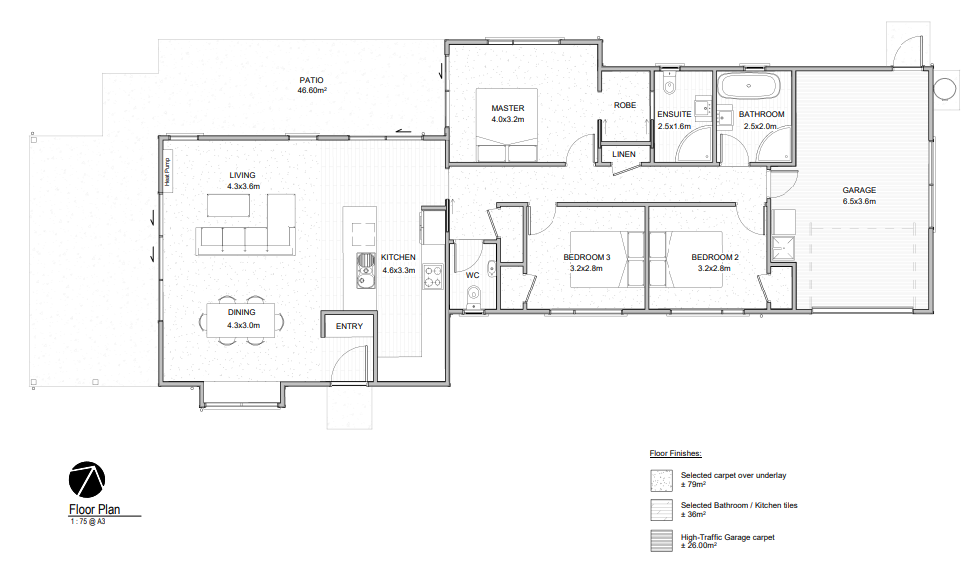 3D Flyover view of house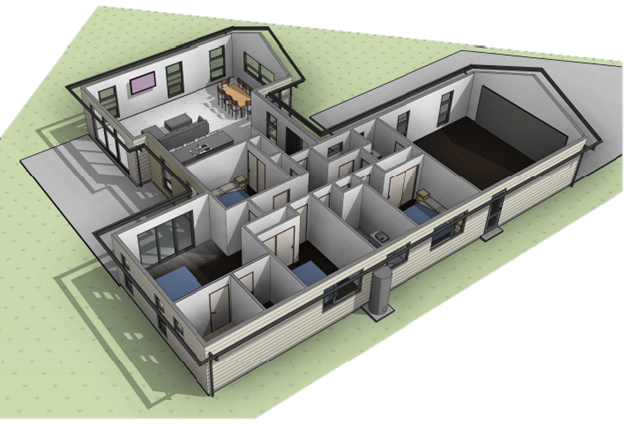 Main Street Profile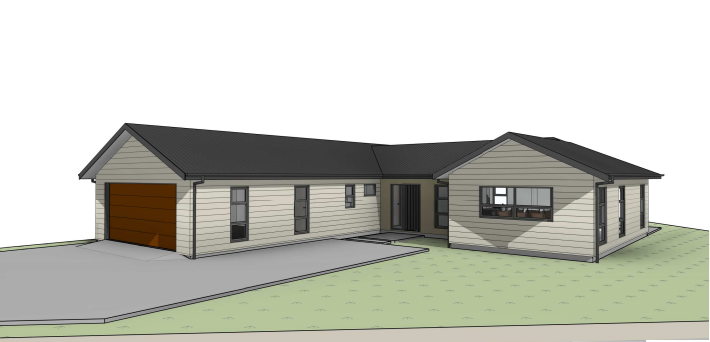 Site view / St Profile / St location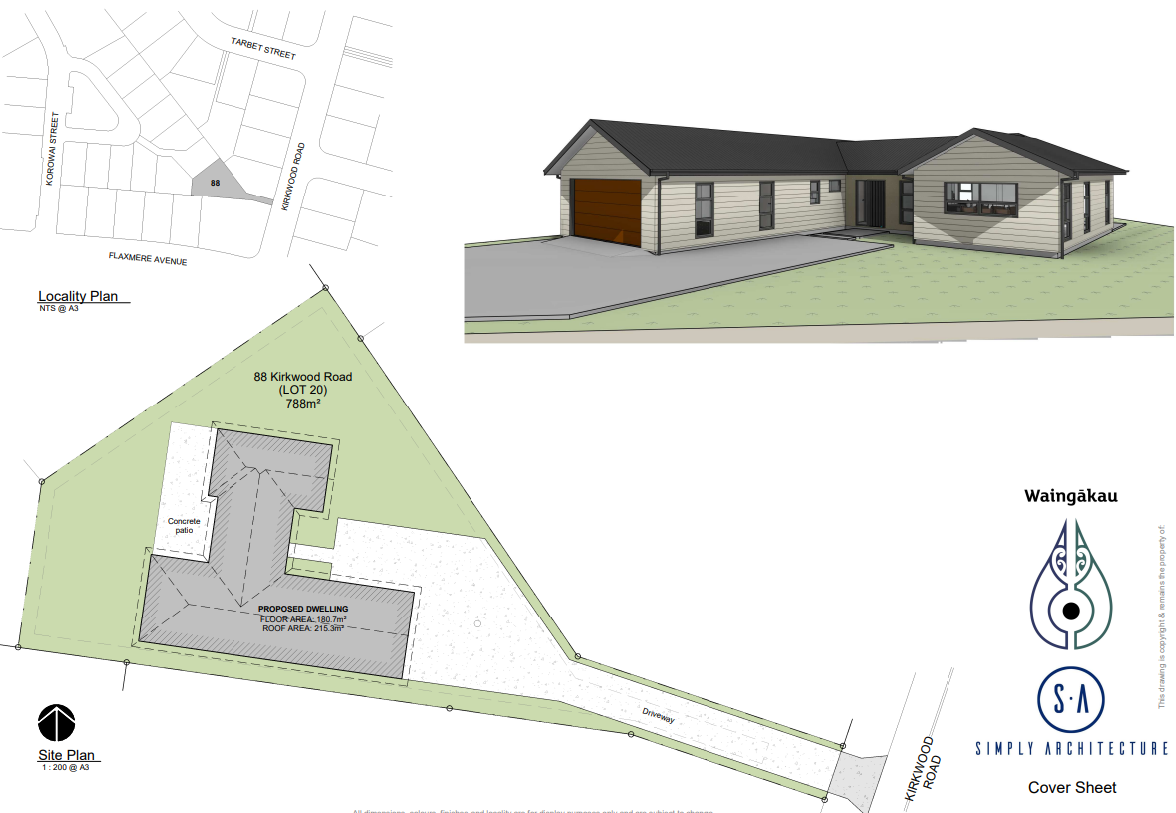 Property Features
181 metre square, 4 bedroom, 2 bathrooms, 2-car garage, private location on a 788 m2 section.
Website 3-D Link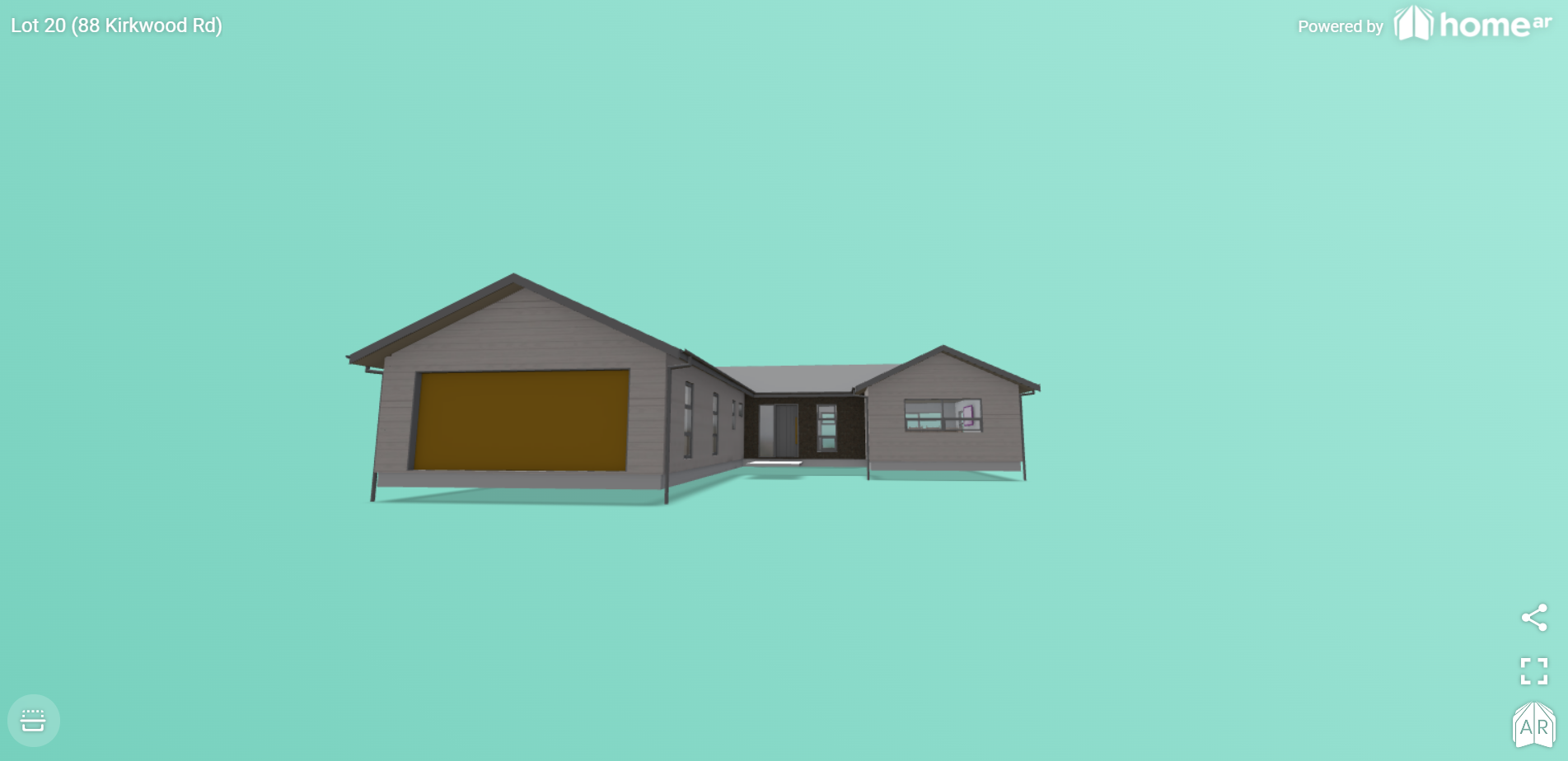 Lot 20 (88 Kirkwood Road), Flaxmere Village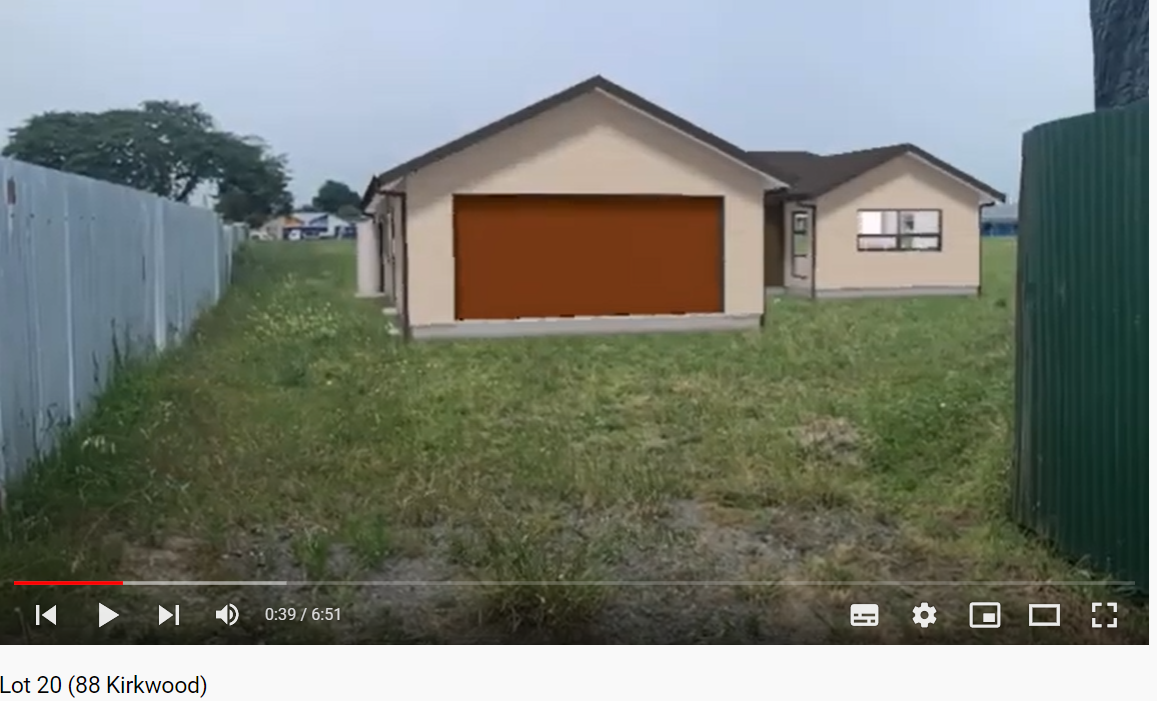 Set in the new Hastings District Council Development, this newly built four-bedroom, double internal garage house makes for the perfect family home.
The beautiful kitchen forms the social center of the open-plan kitchen/dining/living space, great for hosting whānau gatherings.It offers superb preperation and cooking facilities with large central island and 4-hob oven top. Positioned north facing allows maximum sunlight to ensure the living areas are light and inviting.
A luxury master bedroom suite is accompanied by a walk-in wardrobe and tiled ensuite. The main bathroom boasts a full-sized freestanding bath, with a seperate toilet is easily accessible from three double bedrooms. Each room has its own wardrobe giving plenty of storage space.
This home is eqquiped with double glazed, argon gas filled windows, extraordinary insulation, and a fully ducted ventilation system to support a warm, dry, healthy home and whānau.