Lot 14 (24 Tarbet Street)
, Flaxmere
Floor Plan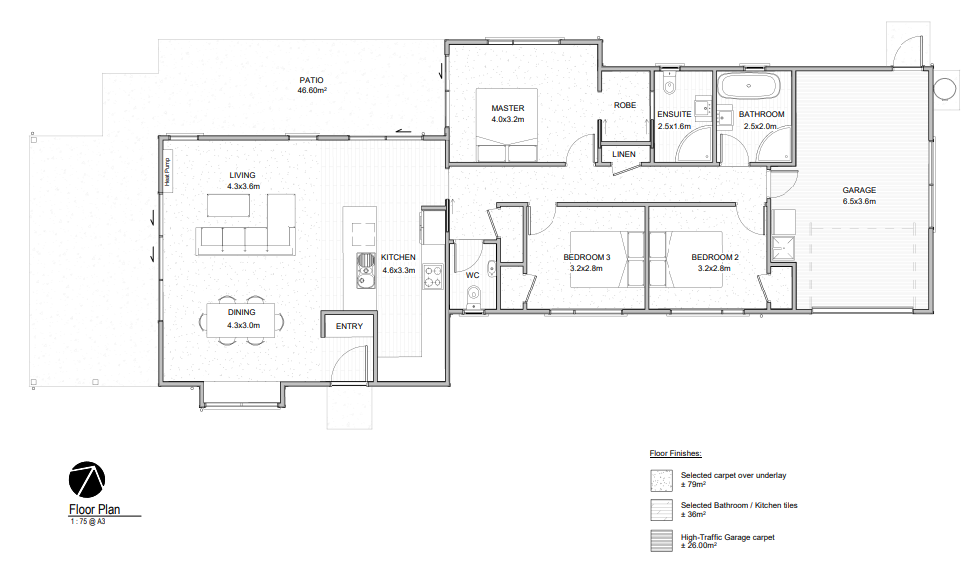 3D Flyover view of house
Main Street Profile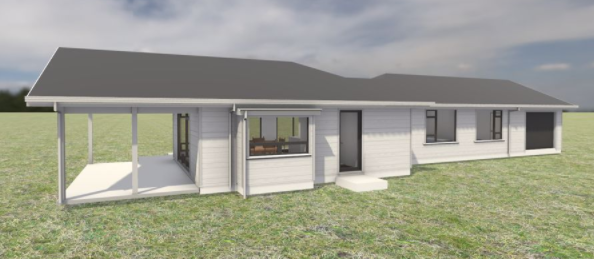 Site view / St Profile / St location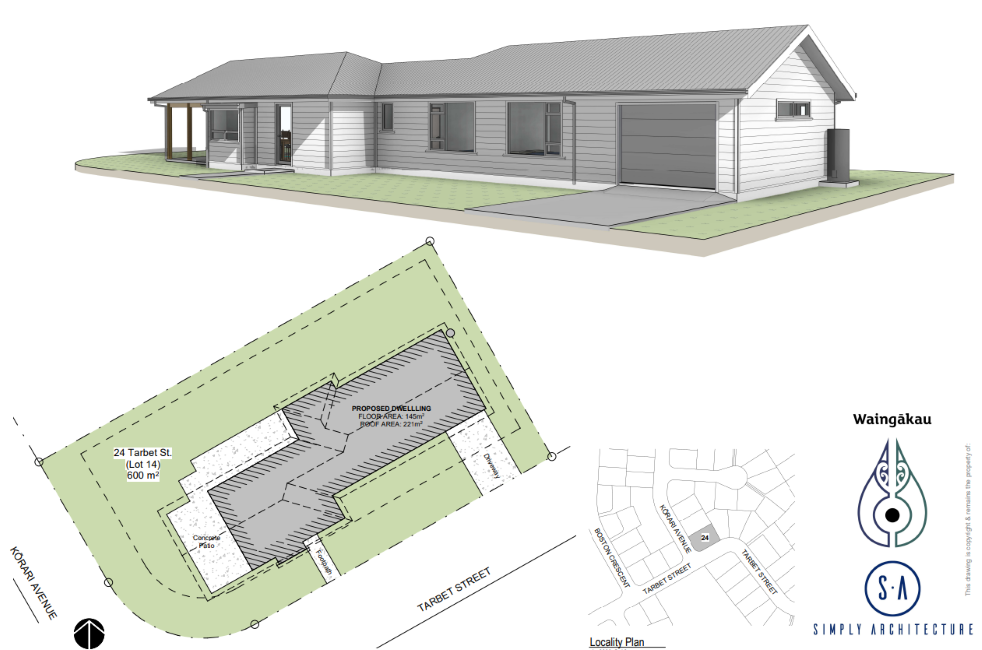 Property Features
145 metre square, 3 bedroom, 2 bathrooms, 1-car garage, grand corner location on a 600 m2 section.
Lot 14 (24 Tarbet Street)
, Flaxmere
Watch the Walk through Video for 24 Tarbet Street, Flaxmere.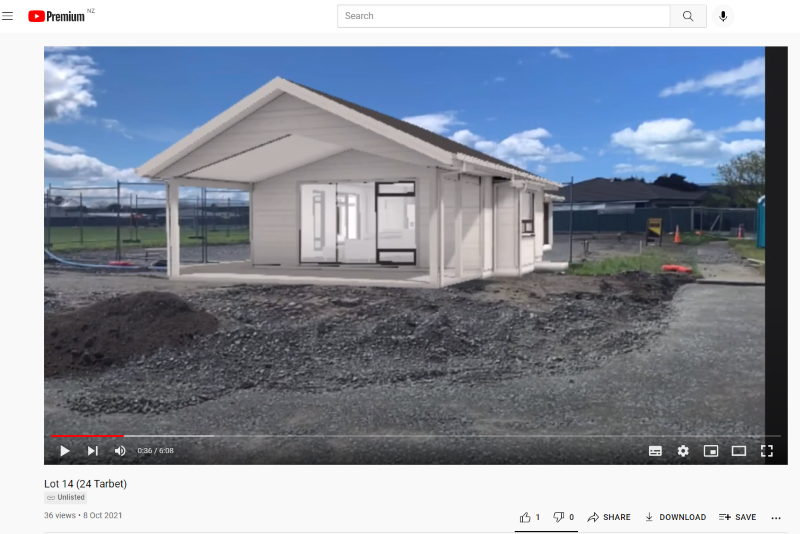 The scene is set with a stunning covered front patio with high ceilings, providing a superbly functional space, positioned for the afternoon sun, perfect for unwinding after work. Step through into the large inviting living and dining area into the open kitchen, with wrap around bench providing plenty of space to host the whole Whānau.
This 145m2 property is fully insulated and carpeted throughout. Three double bedrooms, including an inviting master bedroom and walk-through wardrobe to a private ensuite. The family bathroom has a stunning tiled finish, with a full stand-alone bath and shower giving the feeling of luxury.
Positioned north facing on a 600m2 section, this whare is designed to be passively warm, dry, efficient and healthy adopting the principals of Homestar 6. A digitally controlled smartVent fully ducted ventilation system and Daiken invertor heatpump will keep your whānau cosy all year round.
Internal access garage is carpeted and fully insulated including the panel door, which adds further comfort and versatility to this extra space.