A person nurtured in community contributes strongly to society.
Waingākau - a visionary housing development in Flaxmere, Hastings, Hawke's Bay. This proposed development aims to make home ownership more accessible without compromising on quality.
A mixture of quality homes will be on offer, including a proposed development of 76 houses in a cohousing village and 55 houses in a conventional private development. Homes will be built using quality materials and a wide range of options will be available to cater to residents of varying ages and family types including singles, couples, families and single parents.
Perhaps the most important factor though is the focus on the cohousing principles of building a supportive and aspirational intergenerational community; where people look out for each other and want to contribute to the thriving, positive community that they live in.
The Community
Imagine living in a community where you know all your neighbours and care for their wellbeing. You bump into friends as you walk to or from your car along one of the many garden-lined pedestrian paths. You regularly join your neighbours for a meal in the shared common house, eating food freshly picked from the food forest.
Your children play with other families' kids in one of the green open spaces and playgrounds you helped plan. You feel safe in the knowledge that there are no cars and the kids are being watched by the community, bringing back memories of your childhood. There are other like-minded people close by willing to lend a hand to babysit, or for parenting support, when you need a break.
As a grandparent or elderly member of the community, you feel valued and socially connected; you are engaged in both providing and receiving support. Your life in this community feels meaningful.
Waingākau aims to foster a 'real' community feeling, encouraging the neighbourly support found in communities of yester year in a future focused, aspirational environment. The village design encourages an inter-generational mix of household types (single people, couples, families and single parents with children) for of all ages.
This village is designed to give residents maximum opportunity to interact with each other whilst also providing privacy. Home entrances face each other and are grouped around common shared green space encouraging social gatherings. As a resident of Waingākau you will be engaged during the design and build phases - you will help co-design your community, fostering a strong sense of belonging.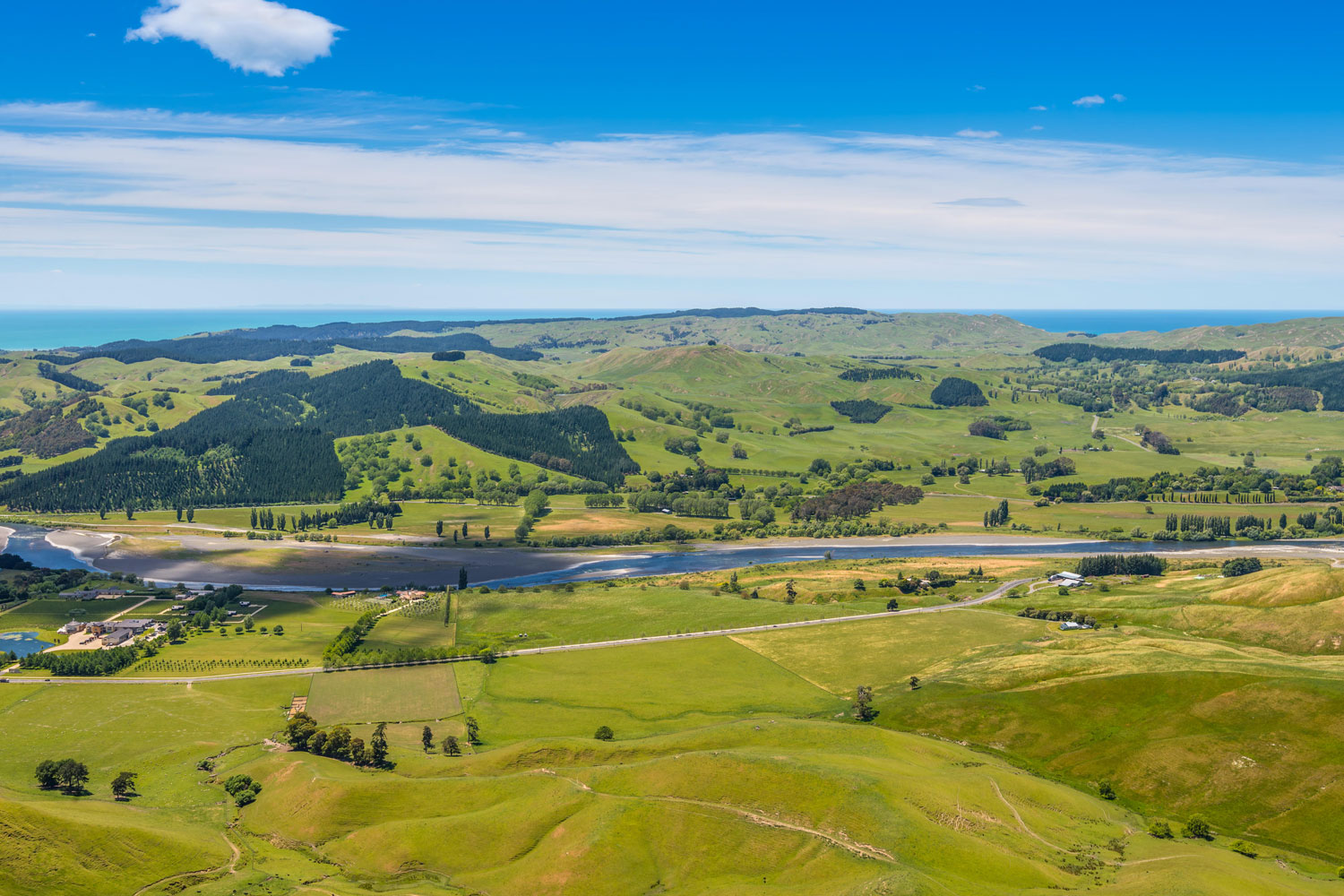 The Site
Waingākau is set on 15.5 hectares semi rural land located in Kingsley Chatham, on the western edge of Flaxmere; it has panoramic views towards Te Mata Peak and the Kaweka and Ruahine Ranges.
There is currently a 7 acre parkland between the development and The Village Press which has been earmarked for a productive food forest.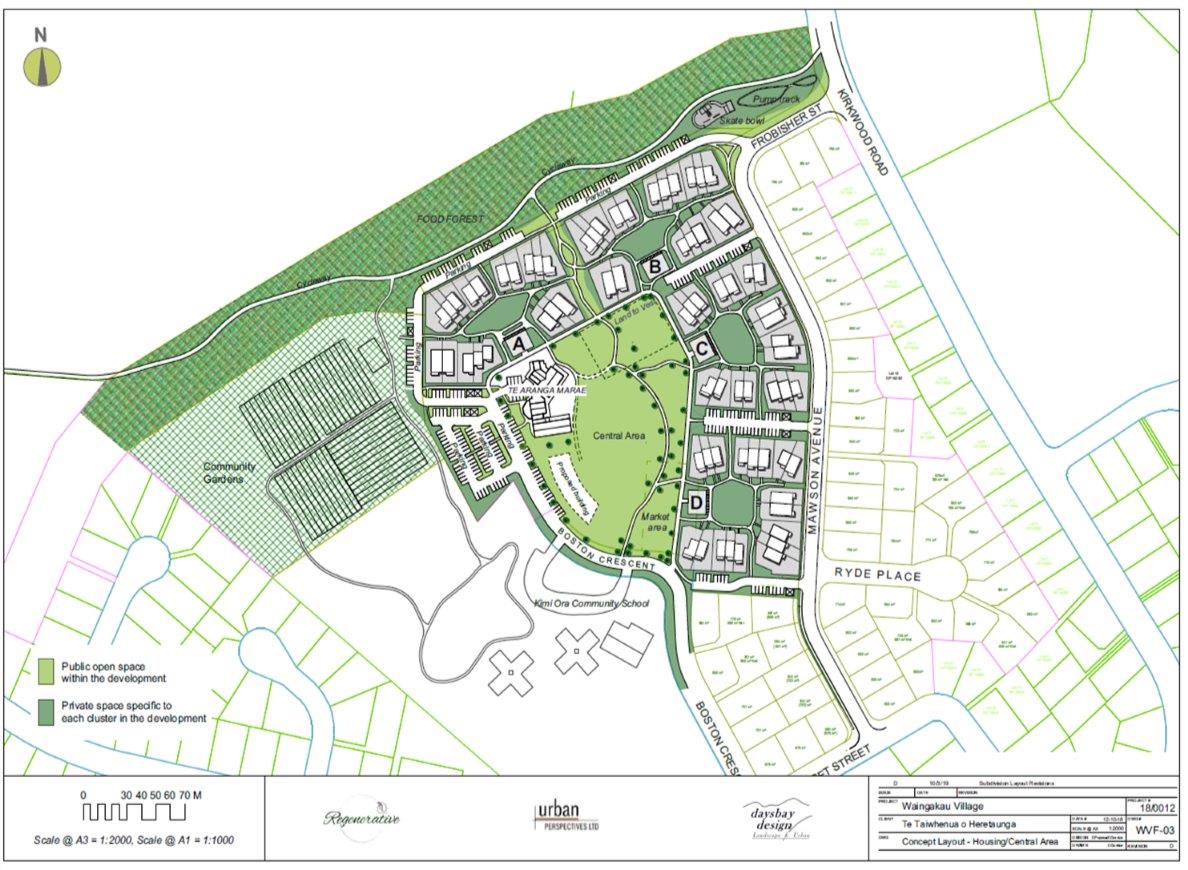 The homes
Waingākau will have 123 homes in total. 71 of these homes are proposed to be developed in a cohousing village with the remaining 55 homes in a conventional suburb.
This development will offer homes for mixed demographics creating an inter-generational village designed for a mixture of single people, families, couples, single parents, elderly and
people with a disability.
All of the homes will be quality, warm and healthy. Each household will have an independent, private home and backyard in addition to shared community space.
The houses will be a mixture of 1 through to to 4 bedrooms in size:
Cohousing Type A: One bedroom - 8 houses
Cohousing Type B: Two bedrooms - 25 houses
Cohousing Type C: Three bedrooms -55 houses
Cohousing Type D: Large three bedrooms - for the free-standing houses and the 'end of row' houses - 35 houses
Conventional Type E: Three bedrooms plus stand alone – 52 houses
The homes will be passive solar energy capable, houses hqve been orientated to maxmise exposure tyo the sun during the day with the ability ro install solar panels if wnated. They will be a combination of terraced and free-standing houses. Houses will be single-storey with a very small number of two-storey houses to be located adjacent to public open spaces.
In a cohousing development, cars are parked on the periphery of the village with pathed pedestrian networks from homes to common facilities to encourage social interaction.
Housing will be available for mixed economic situations from market rental properties, through to owner occupied properties. If you are interested in buying register your interest here.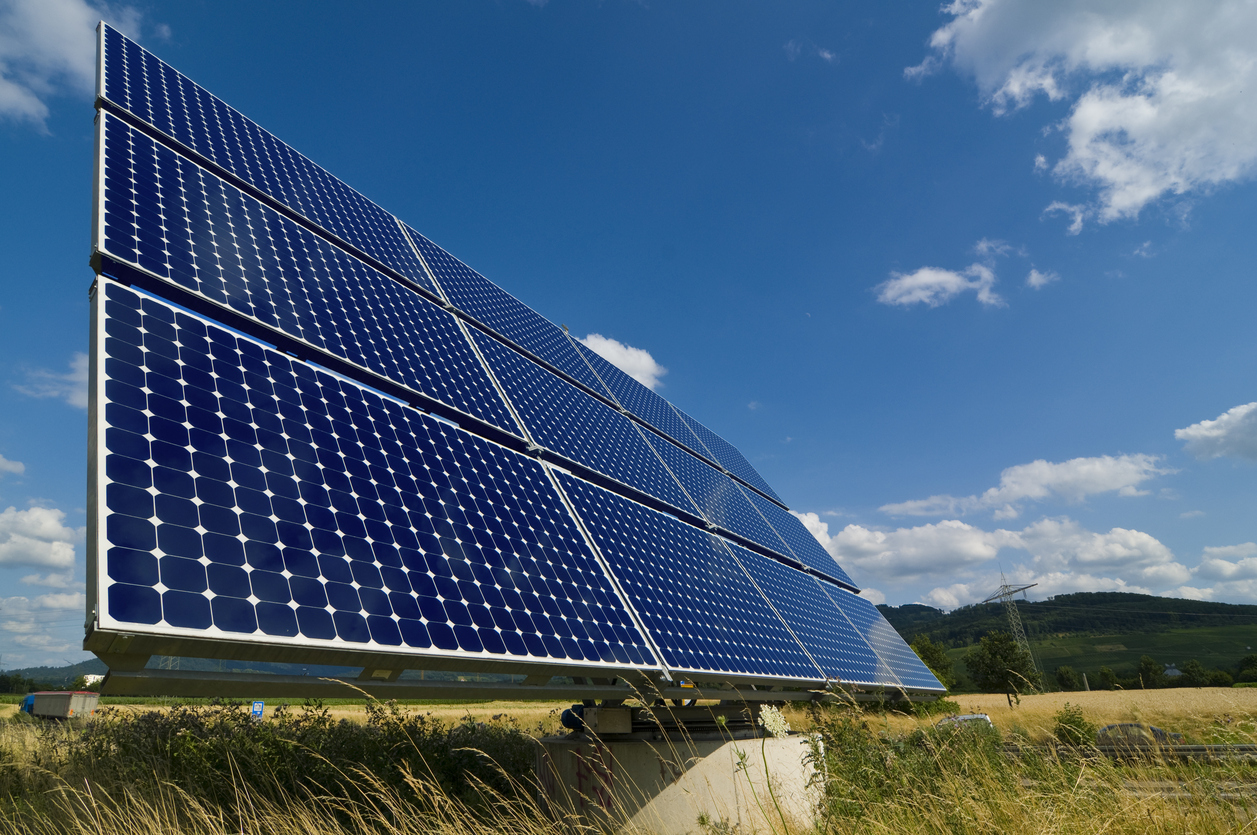 The amenities
Waingākau Village will offer an abundance of thoughtful amenities. Central to the development is
Te Aranga Marae, an urban marae that opens its doors to all; it will be one of the common houses and the community marae.
Additionally, a food forest that provides free organic fruit and nuts to the community and becomes a self-sustaining small social enterprise has been proposed, and Bostocks Organic Cafe is a 2 minute walk away.
The newly renovated Kimi Ora Community School is a neighbour and their modern gym will be open to the public after school hours. Three childcare centres are also within easy reach - two of which are only a 5 minute walk away.
The village will also feature the following:
Co-op community dairy with low-cost healthy food, a focus on zero-waste bulk food systems and mostly wholesale organic products. The dairy will not sell alcohol or cigarettes.
Pop up cafe offering healthy and tasty meal options at affordable prices.
Health and wellbeing centre with doctors, nurses and integrated holistic health services.
Small business incubator with mentors to encourage local enterprise.
Waingākau Village is supported by:
Te Taiwhenua o Heretaunga and Hastings District Council. These organisations are committed to developing thriving, positive and aspirational communities in Hawke's Bay. They can both see the potential in this project and strongly believe that Waingākau offers an exciting opportunity to lead the way for contemporary community innovation across New Zealand.