Lot 7 (5 Kōrari Avenue)
, Flaxmere
Floor Plan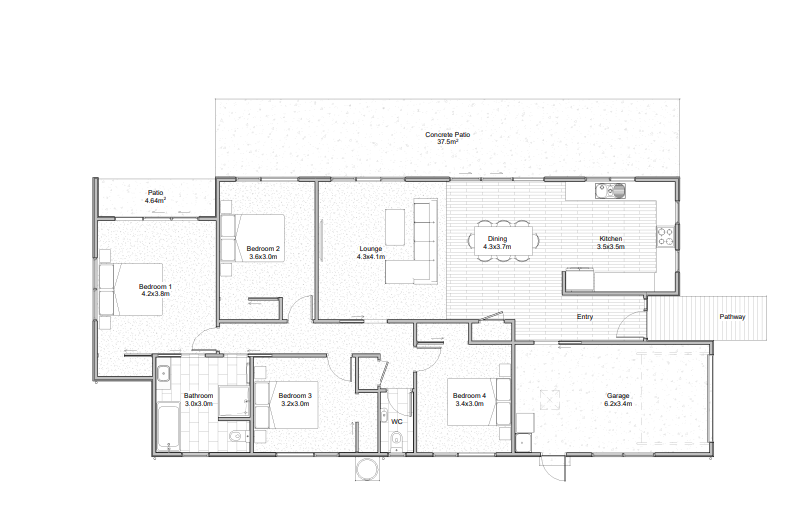 3D Flyover view of house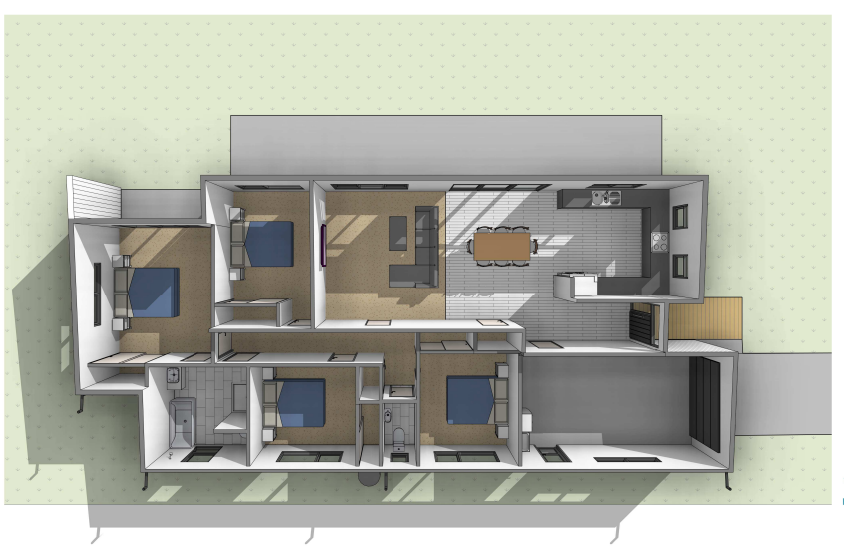 Main Street Profile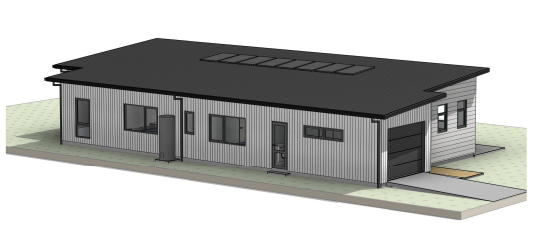 Site view / St Profile / St location
Property Features
156 metre square, 4 bedroom, 1 bathroom, 1-car garage, located on a 645 m2 section.
Augmented reality Link

Lot 7 (5 Kōrari Avenue)
, Flaxmere
The street view of this modern and modest home goes beyond the stunning exterior cladding and is 'more than meets the eye'. This whare offers a large deck positioned for all day sun which is easily accessible from both the living area and the main bedroom. The generous outdoor areas are fit to create a lifetime of memories, a perfect spot to relax or to host whānau gatherings. This will be your families favourite place to be in the summer and throughout the year on the covered deck.
To compliment the outdoor area is an open-plan kitchen, living and dining area that is every hosts dream and creates an internal hub. This home has four generous bedrooms with built-in wardrobes. A shared whānau bathroom with a shower, standalone bath, and a separate toilet.
This solar powered home is designed to harness the suns energy. An external heat pump hot water cylinder, inverter, smart meter and eight PV solar panels. Although the system is battery enabled, they are not included.