Lot 4 (3 Kōrari Avenue), Flaxmere
Floor Plan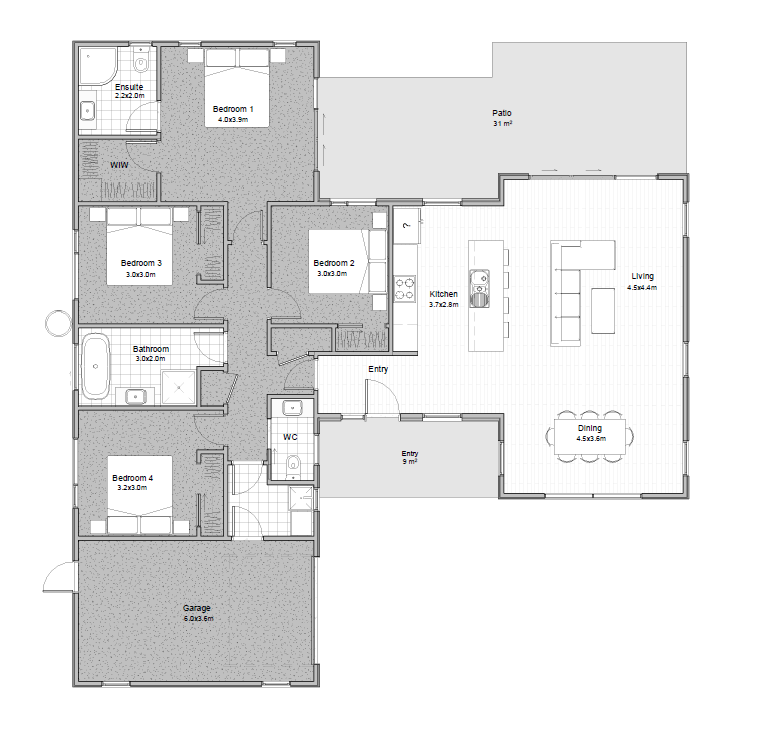 3D Flyover view of house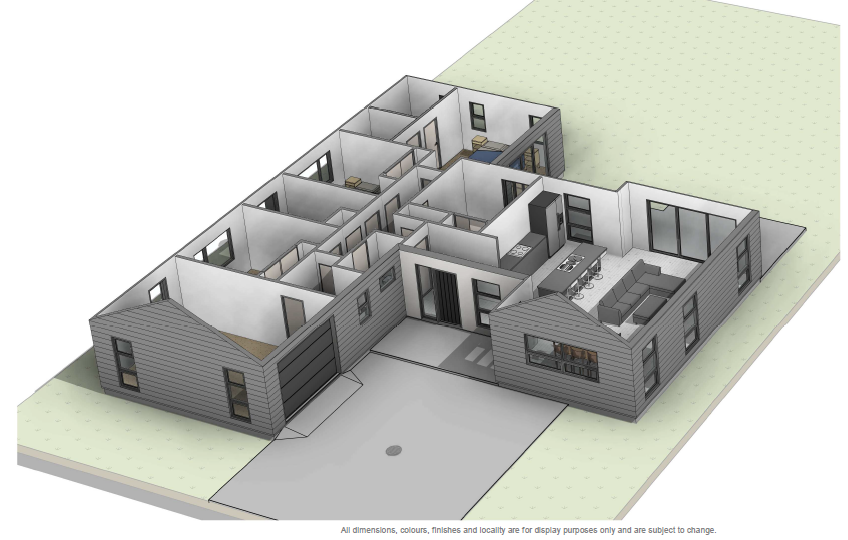 Main Street Profile

Site view / St Profile / St location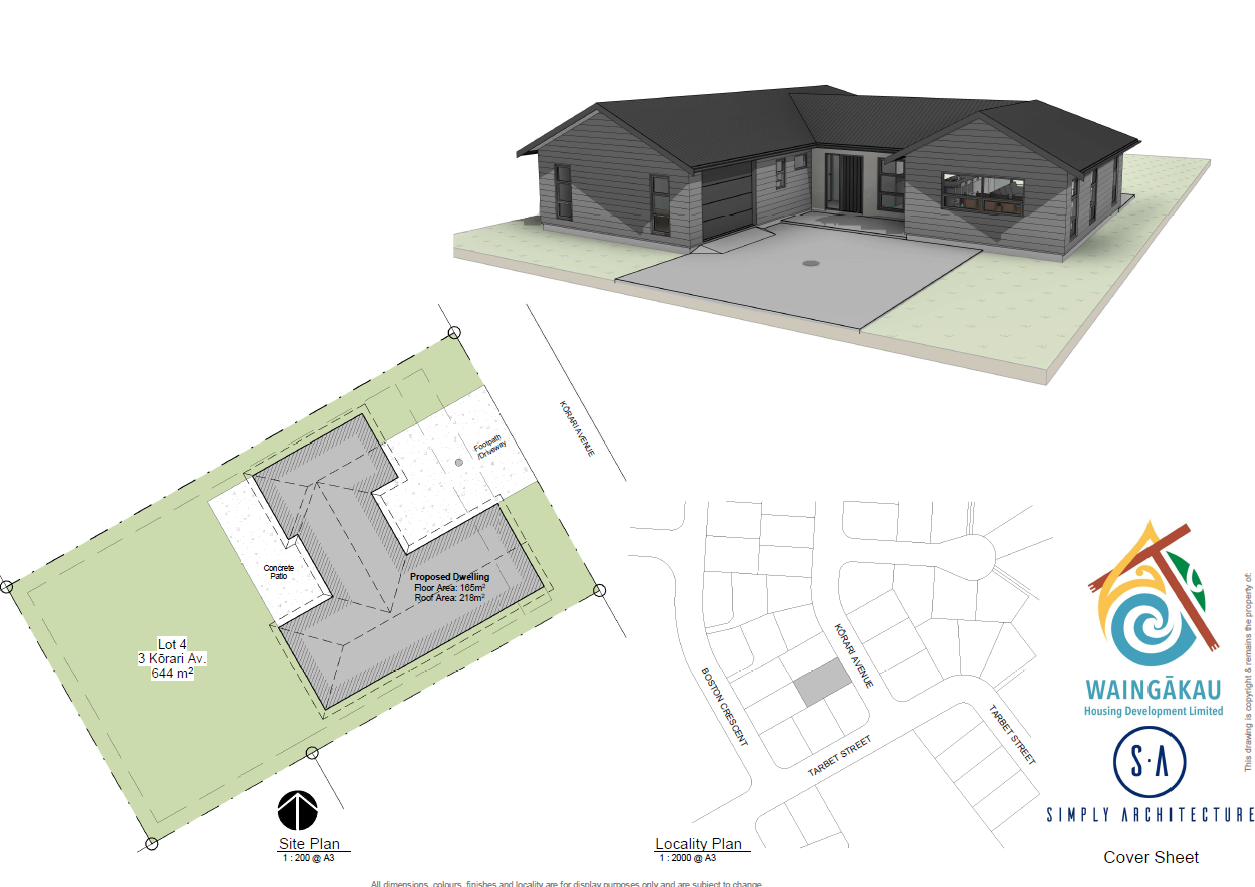 Property Features
165 metre square, 4 bedroom, 2 bathrooms, 1-car garage, on a 644 m2 section.
Lot 4 (3 Kōrari Avenue)

, Flaxmere
This exquisite four-bedroom family home skillfully utilises space and light to produce a warm yet functional family home on a 644 m2 section, ready for you to add your own stylish touches.
A warm welcome greets you as you enter into the open plan living and dining area and an easy access outdoors to a magnificent patio. The home is built north-facing to ensure maximised light to living area .
This family home is set with three generous bedrooms. The family bathroom is equipped with a full stand-alone bath and shower, with a separate toilet. The master bedroom is accompanied by a striking ensuite and walk in wardrobe.
From a family cricket game to the kids setting up camp, this generous backyard is ideal for the whole whānau to enjoy.
This home comes with an efficient Solar Enabled 300 litre external hot water cylinder. This makes it straightforward for whānau to retrofit and invest into SOlar roof panels easily at a later date.