Lot 15 (4 Kōrari Avenue)

,
Flaxmere
Floor Plan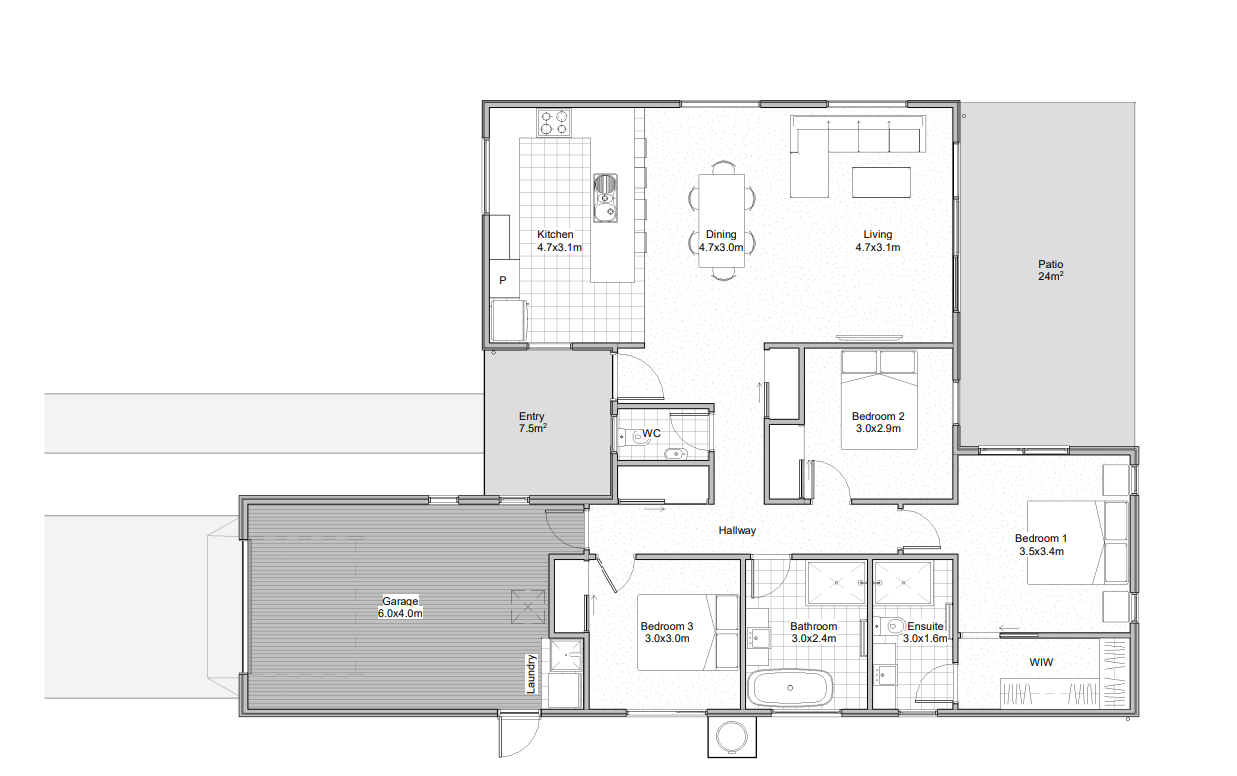 3D Flyover view of house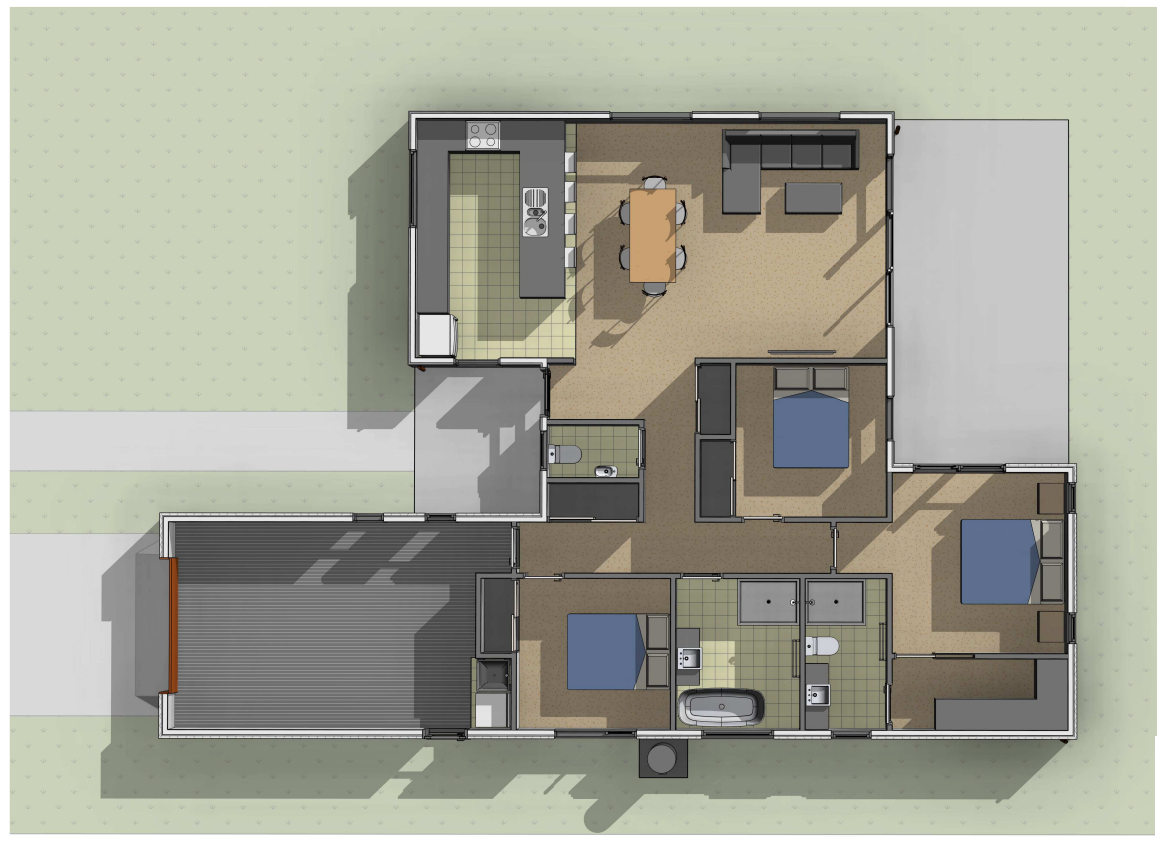 Main Street Profile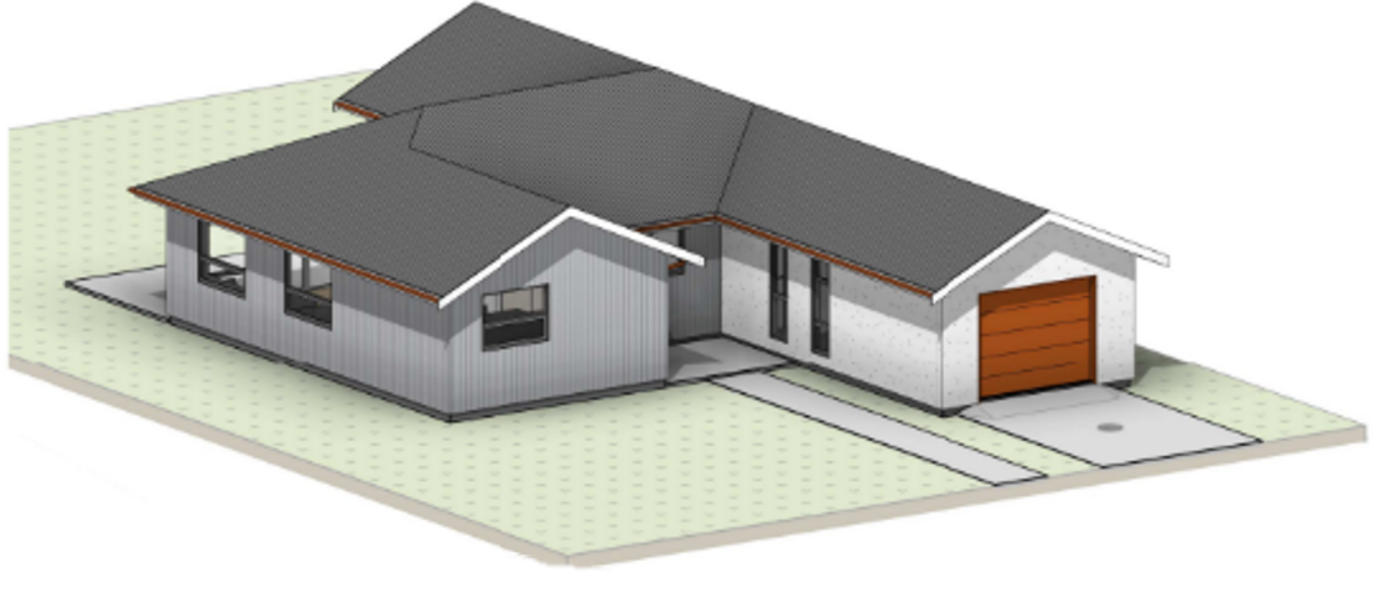 Site view / St Profile / St location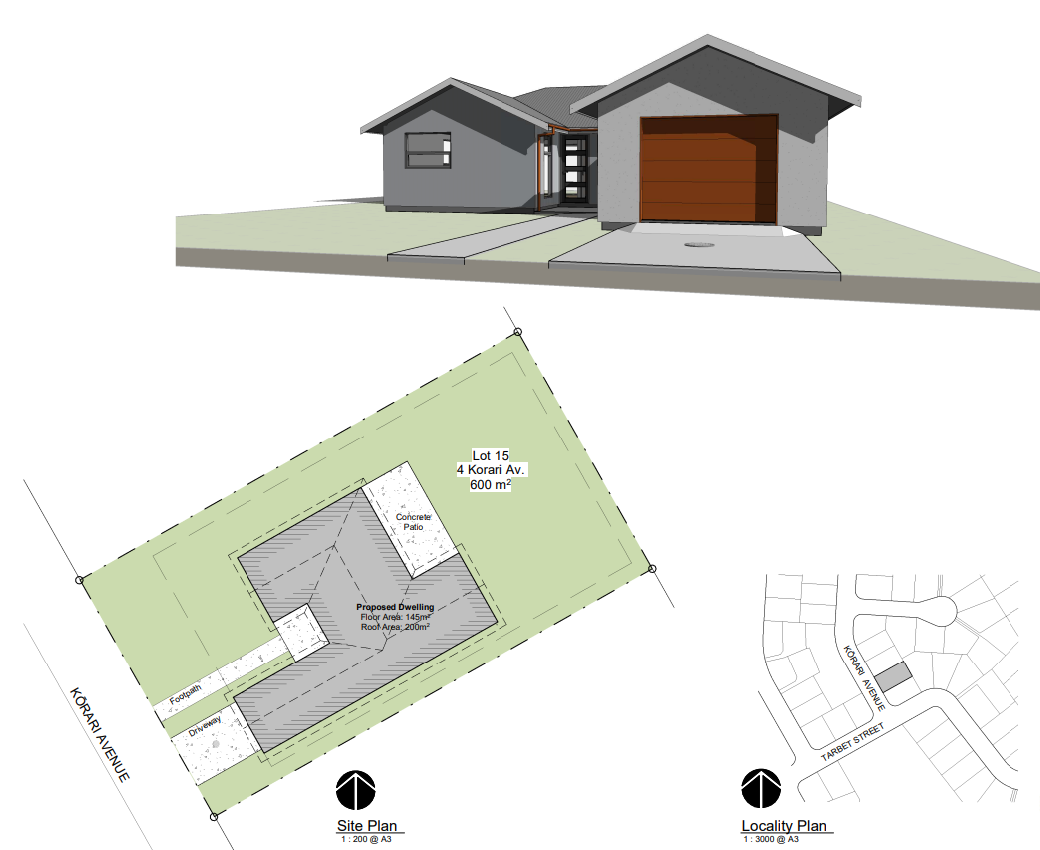 Property Features
145 metre square, 3 bedroom, 2 bathrooms, 1-car garage, on a 600 m2 section.

Website 3-D Link

Lot 15 (4 Kōrari Avenue)
, Flaxmere
Past the charismatic exterior a formal entrance way welcomes you into the hub of the home, the open plan kitchen and dining area, trickling out through the sliders to a secluded deck that is just ideal for soaking up that afternoon sun while enjoying the company of your whānau, or just as a sweet escape after a long week.
The master bedroom is your very own oasis, complete with a tiled ensuite and walk in wardrobe to add that extra sense of luxury. The house is complete with two large and lavish bedrooms, with a whānau sized bathroom and separate wharepaku. The single garage is insulated to the same standard as the rest of the house. Furthermore, storage will no longer be a problem, this whare is set with an abundance of storage solutions.
This three-bedroom solar powered home is designed to harness the suns energy. An external heat pump hot water cylinder, smart meter, inverter, and six PV solar panels with room to add more panels if the whānau want to upgrade. Although the system is battery enabled, they are not included.