Lot 19 (12 Whāriki Crescent)
, Flaxmere
Floor Plan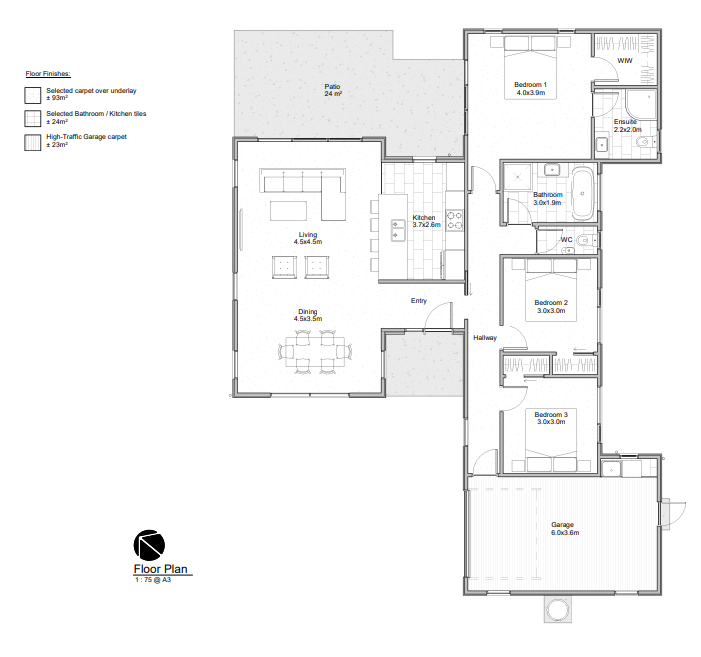 3D Flyover view of house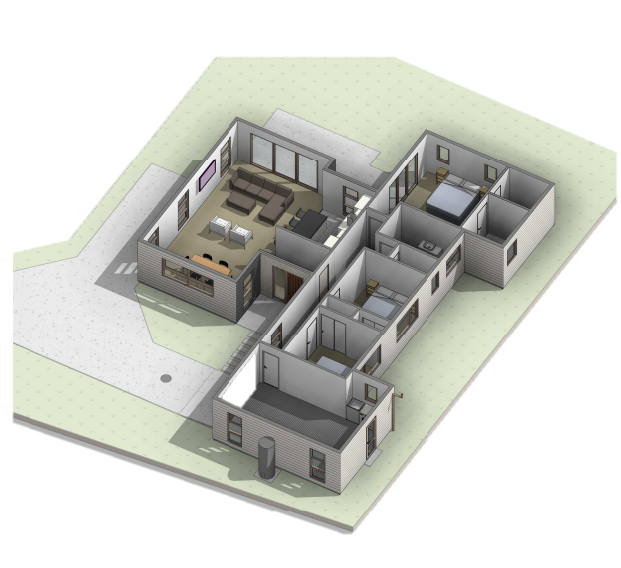 Main Street Profile

Site view / St Profile / St location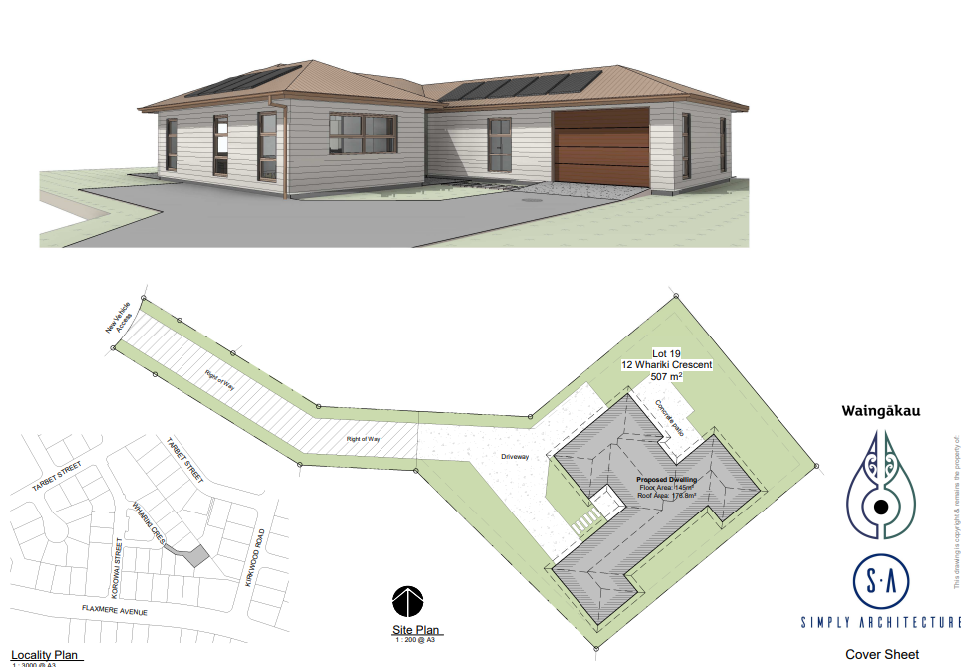 Property Features
145 metre square, 3 bedroom, 2 bathrooms, 2-car garage, a tucked away location on a 642 m2 section.
Lot 19 (12 Whāriki Crescent)
, Flaxmere
Amongst the Waingākau Housing Development is an opportunity for a spectacular new home the whole whānau will enjoy.
Upon entry you are greeted by a spacious living and dining area that opens directly out to a beautiful patio and a secure backyard, providing the perfect space for children to play. Orientated north facing, positioned to ensure living areas are flooded with sunlight and warmth.
Created with superb insulation, the floor is designed as an energy storage. The slab will retain heat and when the temperature drops, the floor will return temperature to the room to keep your whānau extra toasty.
A short hallway leads you to two double bedrooms with plenty of great storage. The stunning master bedroom is partnered with a grand en suite and walk in wardrobe. The extensive two-car garage is also fully insulated including the large panel garage door, providing yet another warm and dry living space for whānau.