Lot 44 (34 Kōrari Avenue)
, Flaxmere
Floor Plan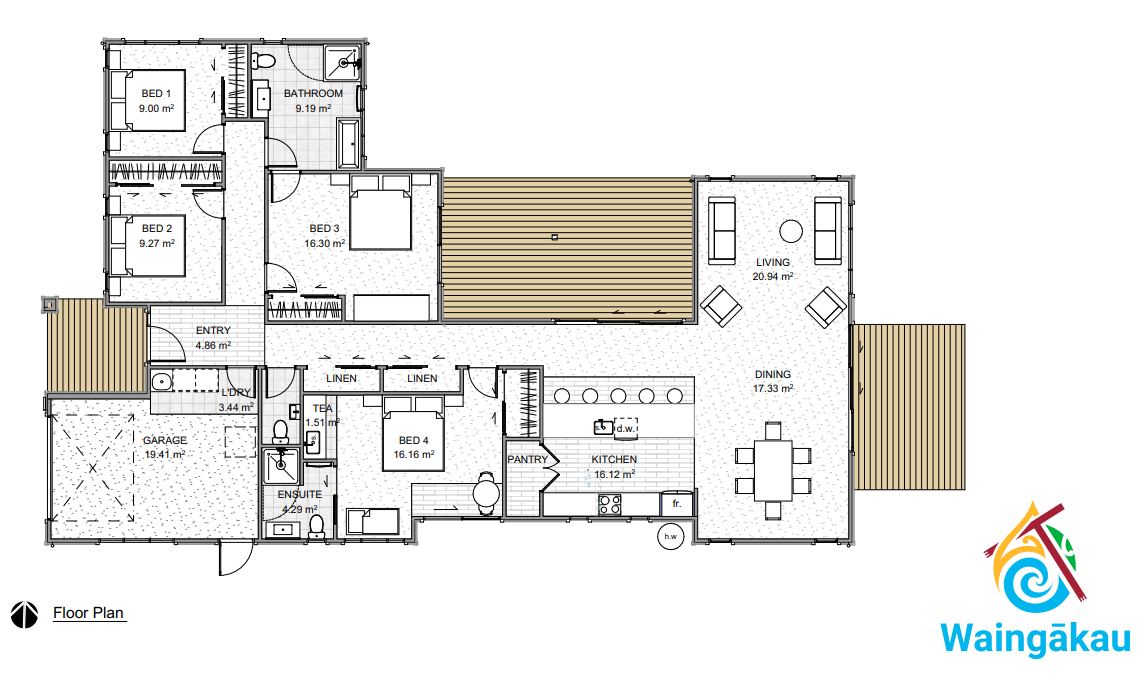 3D Flyover view of house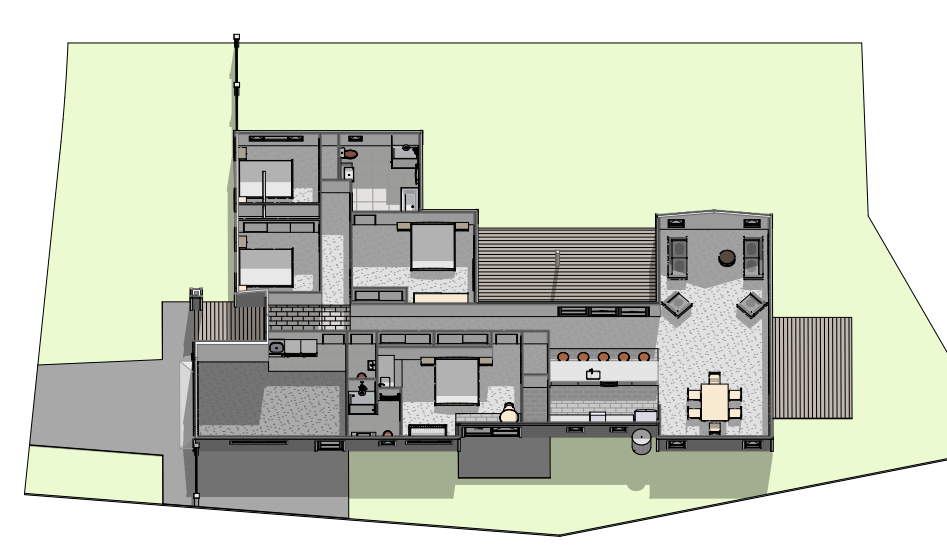 Main Street Profile

Site view / St Profile / St location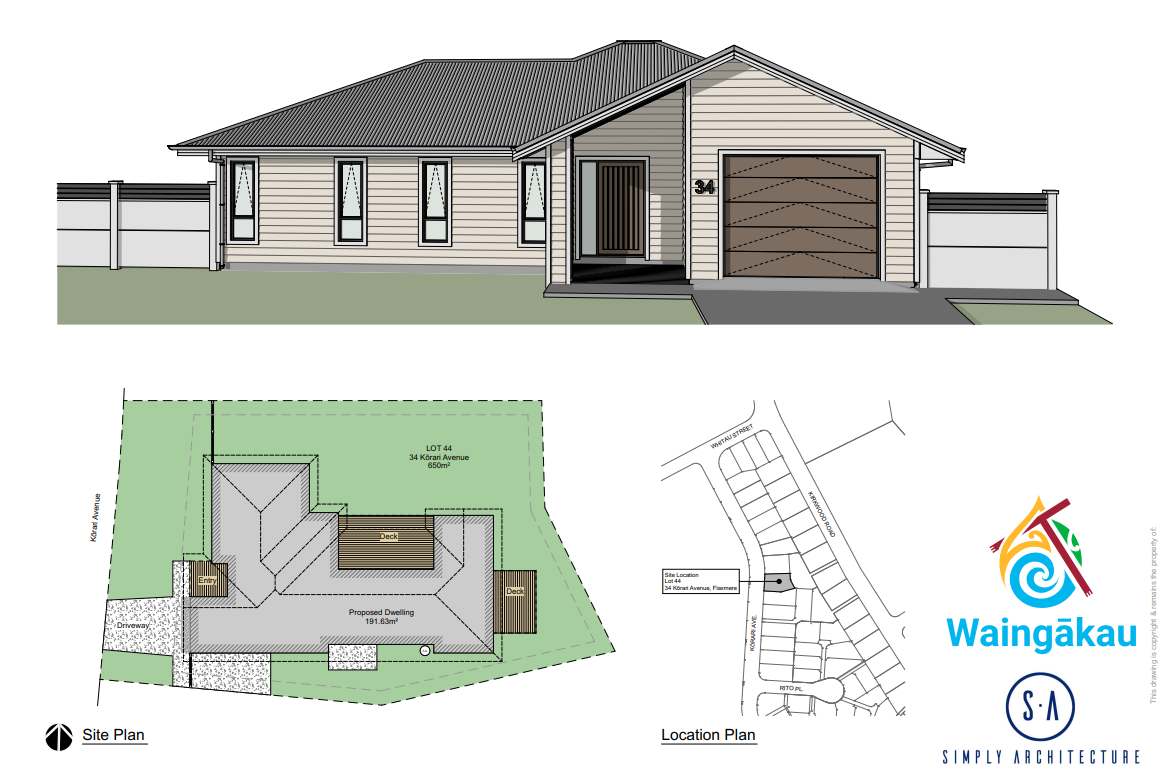 Property Features
191.6 metre square, 4 bedroom, 3 bathrooms, 1-car garage, on a 650 m2 section.
Lot 44 (34 Kōrari Avenue)
, Flaxmere
With an exterior combination of vertical and horizontal cladding, this home is modern, stylish and it will immediately be like love at first sight. This home is built with a large, covered pine deck, an ideal place to entertain your friends and whānau throughout the entire year.
The open plan living, kitchen and dining area just completes the social center of the home, this spacious floor plan is light and inviting. The family bathrooms is beautifully tiled, filled with a shower, standalone tub and an additional separate toilet found down the hall. They foyer leads you to three good sized bedrooms with a jack-n-jill ensuite in the Master.
To add extra appeal to this large house, is the Attached living space - perfect for those who will bring their own equity or an additional income to the home. This area is finished wonderfully tiled ensuite, kitchenette, and space to fit a modest dining set whilst still leaving more enough room to move around. Not only does having its own entranceway to uphold the independence of those occupying it, but it also has its own outdoor living area and off-street carpark.